Aaron Ashton (Violin, Viola, Electric Violin) is the sort of musician who lives in classical, fiddle and ethnic genres with equal ease. Aaron's work can be heard on the soundtracks of Spartacus, The Seeker, Velveteen Rabbit, and Red Dragon (Silence of the Lambs). Aaron has performed with Peter Cetera, William Joseph, Smokey Robinson, Josh Groban, the Opening Ceremony of the 2002 Winter Olympic Games, and the Country Music Awards. His accomplishments include "Outstanding Violinist" from The Lionel Hampton Jazz Festival; the Federation of Music Competition college division winner; and "Studio Musician of the Year" Pearl Award. Ashton currently works in Salt Lake City as a freelance violinist/fiddler, directs Blue Sky Music Camps, and performs with "The Aaron Ashton Band." He continues to record and his latest album, "Split the Difference" is available now at Amazon.com and iTunes.
Colin Botts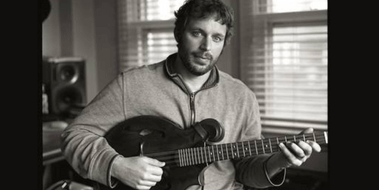 Colin Botts is an accomplished multi-instrumentalist, and as a former Capitol Records-Nashville recording artist shared the stage with many artists including Keith Urban, Bob Dylan, LeAnn Rimes, Randy Travis, Trisha Yearwood, Trace Adkins, Montgomery Gentry, Nitty Gritty Dirt Band, and Big & Rich. More recently he has performed with artists such as Brenn Hill, Kristen Chenoweth, Matthew Morrison (Glee), and the Utah Symphony. He has appeared on television in the hit music videos "Dream Big" and "Banjo Boy" as well as on NBC's Three Wishes with Amy Grant. Colin has a degree in guitar education and has enhanced his education by studying with musicians from around the world. He studied guitar from gauchos in Argentina, concertina and bouzouki from traditional musicians in Ireland, and fiddle from gypsies while traveling through Romania. In 2013 Colin was awarded a masters degree in Irish Traditional Music Performance from The University of Limerick, Ireland. He is a passionate and dedicated teacher who has taught and lectured in a variety of settings, from university classrooms and private lessons to music camps and festivals. Colin is co-author of Mel Bay's Killer Technique: Flatpicking Guitar.
Miriam Hone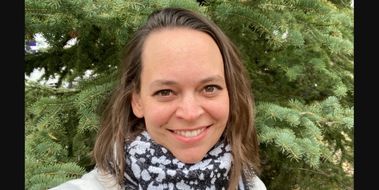 A native of Northern California, Miriam found her way through the Utah mountains to the high plains of Wyoming in late 2018. Since graduating the Piano Performance program at Brigham Young University, Miriam has built a music school, written and implemented a unique curriculum fusing the performing arts with academia for grade school students, collaborated with musicians all over the country, and actively supported her local music community in diverse ways. She currently fills the position as concertmaster in the Evanston Civic Orchestra and keeps an active private studio.
Samuel Runolfson graduated from the University of Utah with a Masters in Cello Performance and Weber State University with a Bachelors in Music Education. He teaches Elementary Strings in the Prince William County School District in Virginia. Samuel has participated in a variety of performing ensembles including the New American Philharmonic, Chamber Orchestra Ogden, Manassas Symphony Orchestra, and Old Bridge Chamber Orchestra. Samuel has performed chamber music in various settings including quartets, cello ensembles, piano trios, jazz and Celtic ensembles. He has performed, lectured and taught music to students from elementary to high school, and also performed and taught in Haiti during the summer of 2008. He has worked with several summer music camps including Blue Sky Music Camps and Summer Strings (a program through Weber State University). Samuel is an active recording artist for commercials, movies, TV spots, and local artists.
As a free-lance musician James has played fiddle, classical violin, and viola across western Wyoming, including 3 years as a lead fiddle for the Bar T 5 in Jackson Hole, Wyoming. James has experience in the recording studio and live sound. He directed the Mountain Music Bluegrass band and SVHS Bluegrass Band. James taught orchestra in the schools and conducted the Salt River Symphony Chorus, the Evanston Community Orchestra and Choir, The Nebo Philharmonic, Lincoln Youth Orchestra, WSU String Project Youth Orchestra, WSU Summer Strings, multiple BYU orchestras & MAT Camp Symphony Orchestra and Chamber Strings. His High School chamber Orchestra won the Cavalcade of Music for the 3A division and perfect scores in district festivals for the HS Bluegrass band all three years. James enjoys teaching private lessons and writing music. Currently he and his wife Daphne own and operate Mountain Music in Afton and Evanston. He also serves the president of the Salt River Arts Society, which recently purchased the Ford Theatre in Afton, WY and is actively running it as a live venue for the arts.
Luke Kratz gigs regularly in regional bands as lead vocalist, backup vocals, keyboard, and bass in Wyoming and Idaho. He teaches multiple music classes and various instruments at Etna and Thayne Elementary schools and regularly puts together band-type of arrangements for his school concerts. Luke knows how to foster creativity and improv for a functional band experience, especially with younger students.
He is a private music instructor for multiple instruments and excels in teaching keyboard backup and fill on keys and bass lines on bass.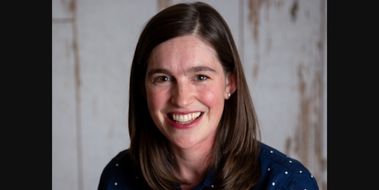 Daphne has a Bachelor of Music Education from Weber State University where she participated in beginning a String Project. Along with several other students, Daphne recruited, taught and helped build a successful elementary program that has grown into high school over time. Upon graduation, Daphne taught band and orchestra at the DaVinci Academy in Ogden, Utah. She has taken certification courses in Kodaly and Suzuki and enjoys incorporating these into her teaching along with many other methods and trainings. Daphne has played with the Arioso String Quartet and many other orchestras and groups. Daphne has maintained a private studio for over 20 years teaching violin, viola, piano and occasionally other things. Her students have received state and local honors and have gone on to receive university scholarships. Daphne organizes Blue Sky in Afton and runs Mountain Music of Wyoming. One of her favorite things is supporting music education!